Don Fierce – Founder of Fierce & Associates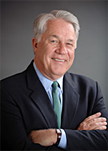 Don Fierce founded Fierce & Associates, which in 1998 was renamed Fierce & Isakowitz and is today Fierce, Isakowitz & Blalock. In 1993, Don took a leave of absence from his previous firm to serve at the Republican National Committee as Director of Strategic Planning and Congressional Affairs. As Director, he was the chief liaison to Republican members of the House and Senate. He also provided strategic planning for gubernatorial and congressional races. Don worked directly with the Republican leadership to coordinate legislative and communication strategy.
Don began his career in government and politics in 1969 in the office of Congressman Jim Broyhill of North Carolina. In 1970, he left to manage the successful campaign of Congressman Lamar Baker of Tennessee. Following that victory, he served on Capitol Hill as a legislative assistant for three years to Congressman Walter Powell of Ohio. Don entered the Nixon/Ford Administration in 1973 in the office of Congressional Affairs at the General Services Administration. Three years later, he joined the Ford for President Campaign as a regional field director responsible for five states. During the Reagan Administration, Don served for three years as a consultant to Lee Atwater.
Throughout his career, he has consulted on numerous congressional, senatorial and presidential campaigns. In 1994, he was instrumental in developing and implementing the Republican plan to regain majority control in both the House of Representatives and the Senate.
Don has two children and lives in Washington, D.C.
Dr. Julian Lange – Professor, Babson College
Governor Craig R. Benson '77 H'03 Professor of Entrepreneurship and Public Policy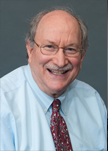 Dr. Lange is the Governor Craig R. Benson Professor Entrepreneurship and Public Policy. He is also founder and president of Chatham Associates, a management consulting firm that assists businesses in building competitive advantage. He was president and CEO of Software Arts, Inc., creators of the first electronic spreadsheet (VisiCalc), and was a founding trustee of the Massachusetts Software Council. He has taught in numerous executive education programs and has served as assistant professor of finance at Harvard Business School.
Dr. Lange has been a management consultant to start-up, mid-sized, and Fortune 500 companies, and has developed and implemented training programs for companies in computer hardware and software, financial services, and health care industries. His research is concerned with the financing of high growth entrepreneurial ventures and the challenges and opportunities for entrepreneurial firms presented by the Internet. He is the author of "Entrepreneurs and the Internet" in The Portable MBA in Entrepreneurship, and coauthor of the prize-winning paper "Pricing High Growth Firms: Arbitrage Opportunities in the Inc. 100" and the book The Construction Industry: Balance Wheel of the Economy.
Craig A. Shumard – Principal, Shumard and Associates, LLC

Craig Shumard is a recognized thought leader and spokesman in the area of information protection.  A keynote speaker at national conferences and events and featured in national publications including The Wall Street Journal, InformationWeek, Information Security Magazine and CSO Magazine, his work and contributions to the information security industry earned him the coveted 2010 ISE® Luminary Leadership Award presented by T.E.N.
Craig has dedicated more than two decades to protecting private, sensitive and confidential information as Chief Information Security Officer of CIGNA Corporation from in May 1999 until his retirement in 2010. In this role, he was responsible for developing and overseeing the implementation of a 21st century, corporate-wide information protection strategy, which addressed all matters related to safeguarding and protecting business and individual information for more than 65 million health plan, insurance and financial customers.
Craig is a trusted advisor serving on advisory boards for prominent security companies. He has also been a member of the Research Board, the "Security for Business Innovation Council." and the Advisory Board of Information Security Magazine.