Secure Every Step
From Code to Cloud
Tenable.cs is a Cloud-Native Application Protection Platform (CNAPP) that enables your security team to extend vulnerability management to cloud workloads by defining policies as code that your team can apply at build-time and runtime.
Tenable.cs closes the divide between traditional security operations and cloud development teams by building upon Terrascan, one of the most popular open-source infrastructure as code (IaC) cloud security testing tools in the market.
With Tenable.cs, you can reduce the number of runtime threats for remediation by shifting-left and addressing security weaknesses as part of the dev process.
Try for Free
Watch Demo
CLOUD SECURITY AS CODE
Tenable helps you establish and strengthen your DevSecOps practices with these five key components of Cloud Security as Code:
Policy as Code
Continuous Assessment
Capture security policy as code, (e.g. CIS benchmark), continuously detect violations across IaC at build-time and enforce security policies early, before deployment (CI/CD)
GOVERNANCE as Code
Automated Governance
Capture security governance decisions (e.g. exception) within IaC and leverage code repositories for governance workflow and audit
DRIFT as Code
Continuous Detection
Continuously detect infrastructure changes in runtime, and report policy violations as IaC
SECURITY as Code
Advanced Security
Understand application vulnerabilities and prioritize risk resolution by identifying potential breach paths and assessing blast radius
REMEDIATION as Code
Automated Remediation
Automatically generate the IaC code to fix vulnerabilities and exposures. Push security fixes as IaC directly to developers through pull-requests (GitOps)
Complete Cloud Visibility: Continuously discover and assess cloud assets without the need to install agents, configure a scan or manage credentials. Gain visibility into the secure posture of your container images. Detect security issues quickly as new vulnerabilities are disclosed and as your cloud environment changes with instances spinning up and down.
Security from build-time to run-time
DEVELOPERS: Design, Build, Deploy
SECURITY AND OPS: CLOUD RUNTIME AND REPORTING
Enforcing Standard & Custom Policies Through DevSecOps
Identify flaws in Infrastructure as Code by integrating into the IDE and pipeline.
Assess Infrastructure as Code on commit or merge requests.
Integrate into the CI/CD pipeline to identify flaws in containers and third-party libraries before deployment.
Continuously scan and assess Kubernetes and your cloud infrastructure to identify drift.
Identify flaws in running containers and compute instances without the need to deploy scanners or install agents.
Merge critical ad hoc changes and required remediation steps back into build.
DEVELOPER-FOCUSED FEATURES
Integrate Tenable.cs into your IDE for a continuous security syntax check of your Infrastructure as Code.
Automatically create Infrastructure as Code snippets from running cloud configurations.
Save effort by always being on the right side of defined security policies with every commit.
Integrate the assessment and findings into tools you know and trust, including Github, Gitlab, Jenkins, Slack, Bitbucket and many more.
Tenable.cs is built upon Terrascan, an open-source IaC security testing tool that is freely available to developers.
INTEGRATE SECURITY INTO EVERY STEP
Full stack cloud-native security, defined through code and deployed in the cloud.
Apps
WWW
API
Container
Docker
Kubernetes
Compute
AWS EC2
Azure VM
Google Compute Engine
Cloud
AWS
Google Cloud
Azure
Infra as Code
Azure ARM
AWS Cloud Formation
Kubernetes
TerraForm
Helm
Development
GitHub
Slack
GitLab
Jira
BitBucket
Jenkins
Related Resources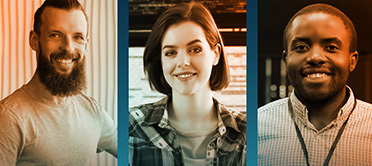 7 Habits of Highly Effective DevSecOps Teams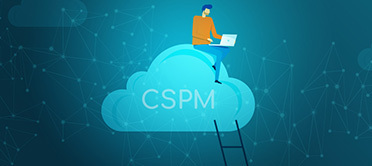 Vulnerability Management from Code to Cloud: Your Guide to Modern CSPMs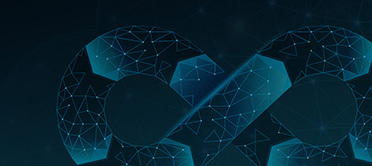 Enterprise Guide to Policy as Code: Design, Build, and Runtime