Malicious Behavior, Hidden Attack Paths, Insider Threats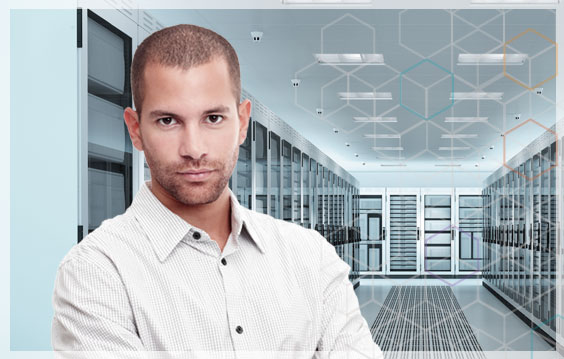 New Threats Outpace Current Strategies
It is well known and widely publicized – cyber criminals and cyber warfare are real threats. These attacks are sophisticated, and often successful, because their methods have outpaced the generally-accepted security practice of periodic scanning, that done even weekly, leave gaps that cyber criminals can exploit for malicious access.
Through the continuous asset discovery, collection, and analysis of security and compliance information, Tenable's continuous monitoring platform provides three advantages:
Rapid detection of malicious behavior
Identification of hidden attack paths and inappropriate relationships
Identification of misuse by "insiders"
Malicious Behavior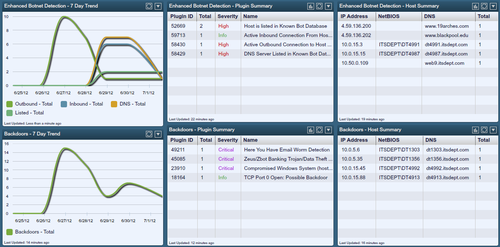 Tenable's unique continuous monitoring approach to vulnerability management helps security administrators quickly identify systems compromised by malicious outsiders that can escape detection by other countermeasures.
Hidden Attack Paths

Tenable's solutions make it easy for security analysts to perform attack path analysis and 3D visualization to quickly identify subtle exposures that may involve the indirect exploitation of multiple systems to gain access to sensitive systems and valuable data. 
Insider Threats

Tenable's solutions continuously monitor systems, communications, logs, and events allowing us to identify security and compliance risk in real time from trusted users.
Identifies sensitive information exposed to unauthorized access
Finds inappropriate communication relationships between systems
Detects anomalous behavior (e.g., never-before-seen events)
Evaluate Nessus for Your Organization
Start your free 15-day Nessus vulnerability scanner trial
Evaluate
Compare SecurityCenter Editions
Find the SecurityCenter edition that's right for your organization
Compare
Contact Tenable
Get in touch to get your questions answered
Contact Us