Unified Security Monitoring
Continuous Risk and Compliance Management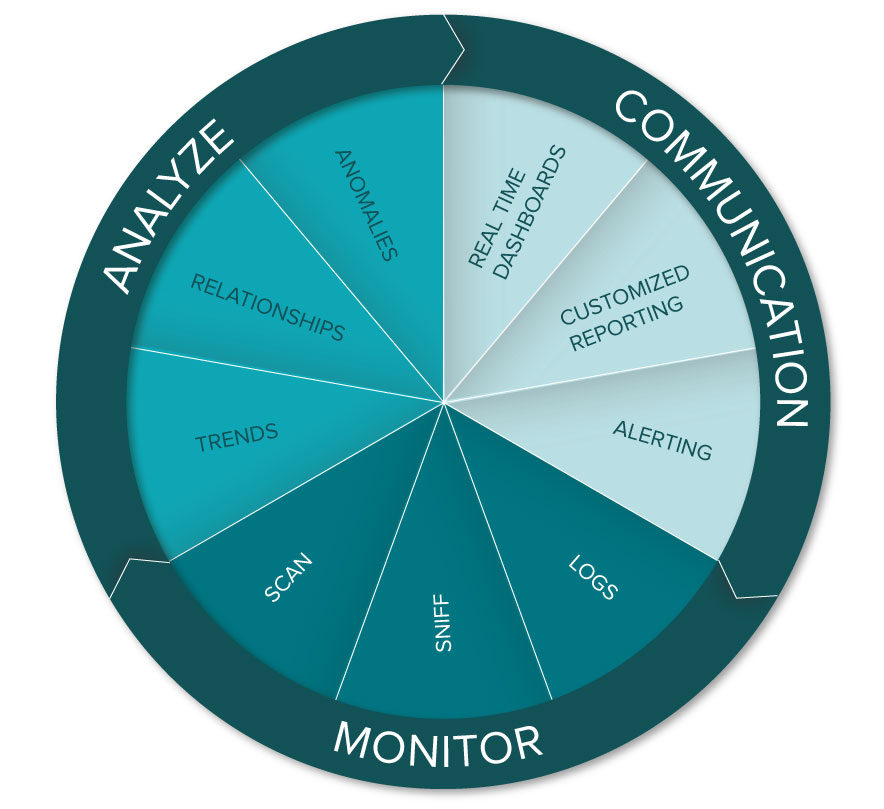 A Single Platform for Scanning and Continuous Monitoring
Tenable products are part of a broader Unified Security Monitoring architecture. This architecture supports both periodic and continuous models of security, risk, and compliance management. Organizations that implement Unified Security Monitoring can easily make the transition from a traditional, periodic scanning strategy to continuous monitoring to address evolving security, risk, and compliance requirements.
Benefits of this unified architecture include:
No bloat - Match the level of investment to the complexity and maturity of your program
No compromise - All components are industry-leading products
No islands - Integrate insight from leading patch, configuration, and MDM products
No tough choices - You get both security assessment and compliance audit
No surprises - Scanning, sniffing, and log analysis extend vulnerability management to include misuse, misbehavior, and malicious access
The Platform
The Unified Security Monitoring architecture integrates four distinct products: Nessus®, Passive Vulnerability Scanner (PVS), Log Correlation Engine (LCE), and SecurityCenter. You can purchase components individually or as integrated packages (SecurityCenter editions) that provide best-of-breed vulnerability management solutions for periodic scanning or continuous, real time monitoring of vulnerabilities, threats, and compliance violations.
Nessus
For programs designed to assess IT assets on a periodic basis, the Nessus vulnerability scanner leads the industry in in-depth checks, scan performance, prebuilt reports, and process automation.
By integrating with patch, configuration, mobile device management, and enterprise directories, SecurityCenter covers all the assets while eliminating days of interdepartmental validation and verification activities.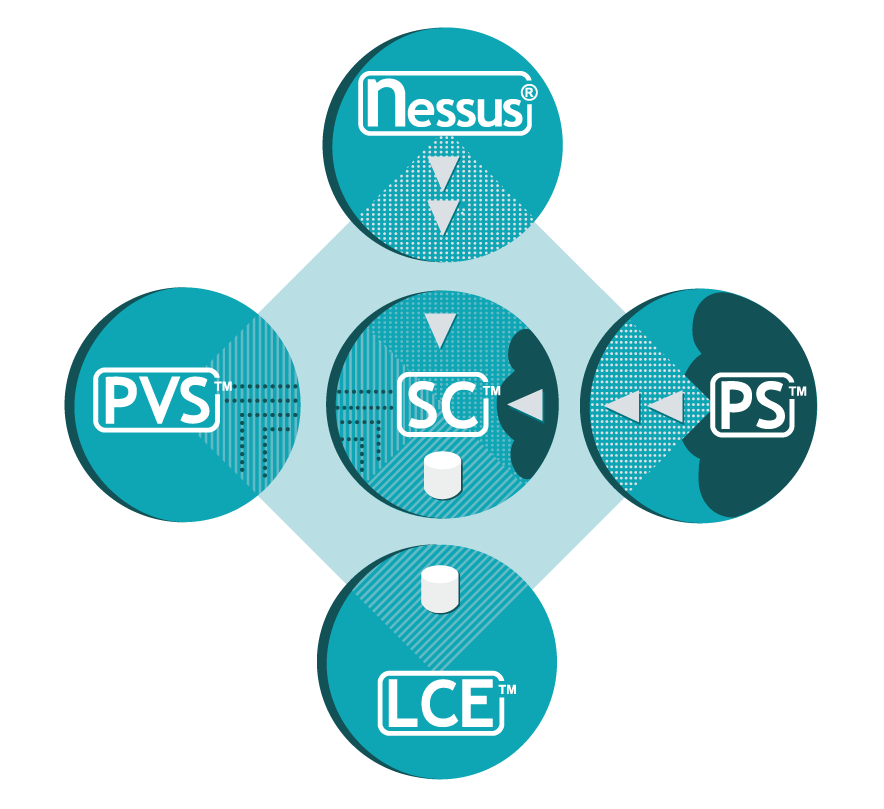 SecurityCenter
SecurityCenter provides central administration, advanced analytics, reporting, and dashboards. Different editions of SecurityCenter integrate Tenable products to fit your vulnerability management program - from periodic scanning at scale to real time monitoring for advanced risk, threat, and compliance requirements.