By providing a Windows (SMB) username and password to Nessus, you will allow the scanner to audit the remote host in a more comprehensive way. Nessus recognizes all supported versions of Windows. With the credentials, the scanner will log in the remote host, obtain the list of installed programs and patches, and will tell you which ones need to be updated.
By providing credentials, not only will your scan be more comprehensive, but will also be faster by avoid to perform a full port scan against the remote host.
How to configure your scan to enable Windows credentialed checks
Credentialed are stored in the different scan policies. Go to the "Policies" tab of your scanner, and create a new policy or edit an existing one: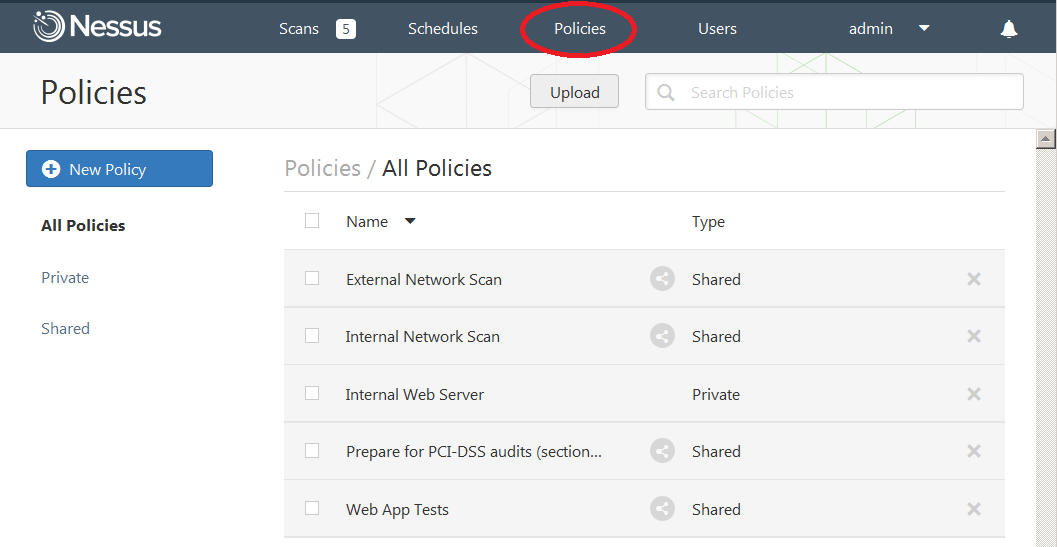 Then go to "Credentials" and select "Windows credentials":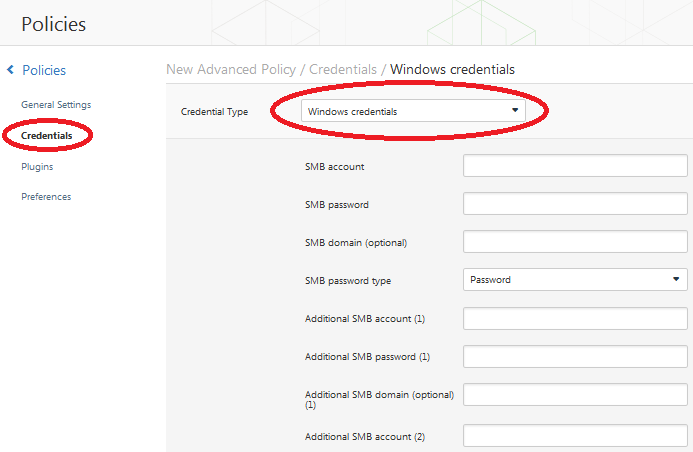 You can enter a username, password, and optionally a domain name to use when logging into the remote hosts. Additionally, you can set the "SMB password type" field to "NTLM Hash" or "LM Hash" if you only have the password hashes of the remote host.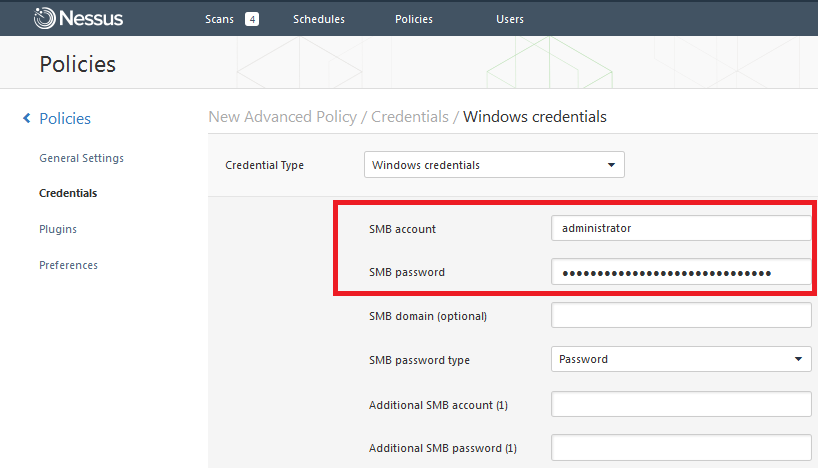 Finally, once you have entered the credentials, start a new scan. You can verify that the credentialed were taken into account by verifying the output of plugin 10394 ("Microsoft Windows SMB Log In Possible") :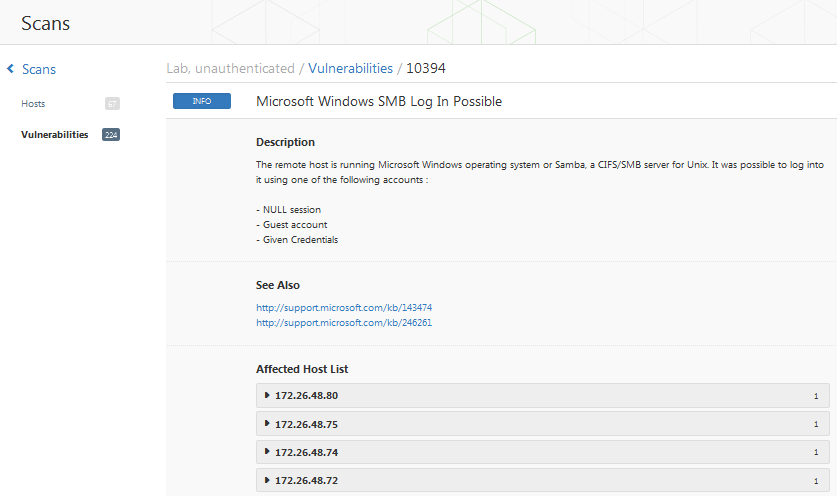 Security Considerations
Nessus uses NTLMv2 authentication and SMB signing to mitigate the risk of a man in the middle attack against the scanner.
Notes and caveats