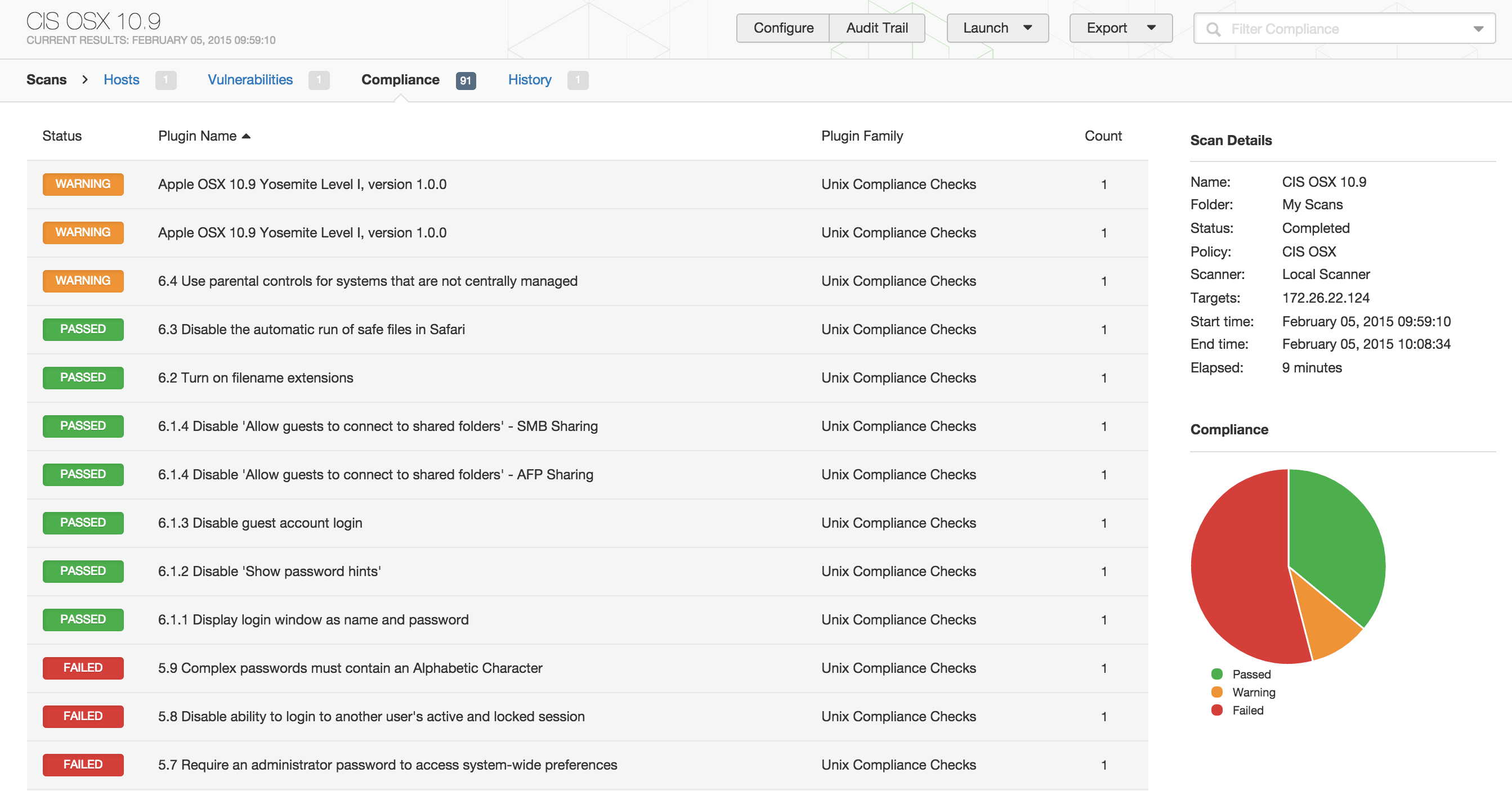 Synopsis
CIS Apple OSX 10.9 Benchmark v1.0.0 – 07-01-2014
Description
The Apple OSX 10.9 audit implements most of the recommendations provided by Center for Internet Security benchmark for CIS Apple OSX 10.9 Benchmark v1.0.0 that was released July 1, 2014.
There are over 90 checks performed that include hardening of insecure services, system preferences, password policies, and network configurations.
This Apple OSX 10.9 audit includes each profile level defined in the benchmark document.
See Also