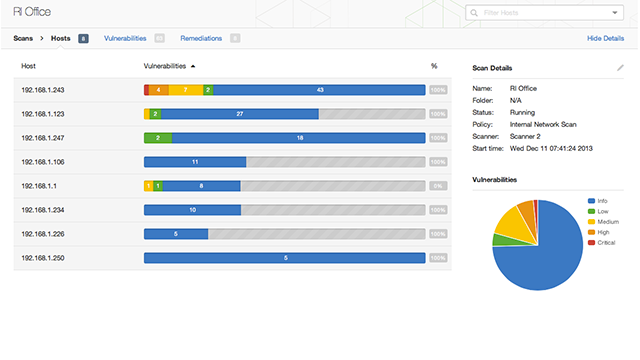 Multi-scanner Support
Configure a primary Nessus scanner on premise or in the cloud to control multiple secondary scanners, schedule internal scans, and view scan findings—all in one place.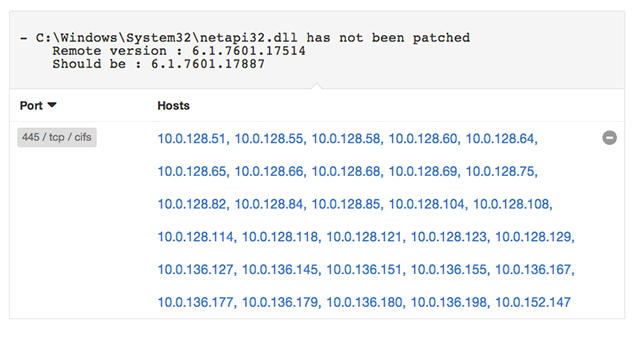 Simplified Scan Results
A new simplified view of scan findings, affected hosts, and compliance status with one-click access to host details.
Other Recent Improvements
Questions?
Get immediate sales assistance or more information on Nessus.
Start Chat
Learn More About Nessus
Read about the vast capabilities of Nessus and access helpful resources.
Learn More
Buy Nessus
Start scanning your network today for just $1,500 USD a year.
Buy Now