What's New in Nessus
Introducing Nessus Enterprise
Nessus® Enterprise enables collaboration and centralized administration over multiple Nessus scanners including sharing of scanners, policies, schedules, and scan results among an unlimited set of users. Like Nessus®, Nessus Enterprise is available for on-premise use by download which uses an activation code to unlock all of its powerful features.
Nessus® Enterprise Cloud is the Tenable-hosted, cloud-based offering with all the features of Nessus Enterprise plus perimeter scanning with a trusted and secure off-site storage facility. Tenable's Nessus Enterprise Cloud is a PCI-certified Approved Scanning Vendor (ASV) solution providing quarterly external network vulnerability scans to satisfy PCI DSS requirements.
Easy Upgrade from Nessus
Nessus Subscribers
Current Nessus subscribers (one or more) will have a one-time upgrade option available so that they may migrate one of their existing Nessus subscriptions to Nessus Enterprise or Nessus Enterprise Cloud and will pay an adjusted subscription fee based on time-left for the current subscription. The upgrade will be available through the Tenable Store or a Tenable Edge Partner; customers will select which subscription to upgrade and an effective upgrade date.
Nessus Perimeter Service Subscribers
Current Nessus Perimeter Service customers are automatically transitioned to Nessus Enterprise Cloud for the duration of their current subscription, and will experience all of the collaborative capabilities and resource sharing of Nessus Enterprise Cloud. At time of renewal, these customers will be able to renew Nessus Enterprise Cloud.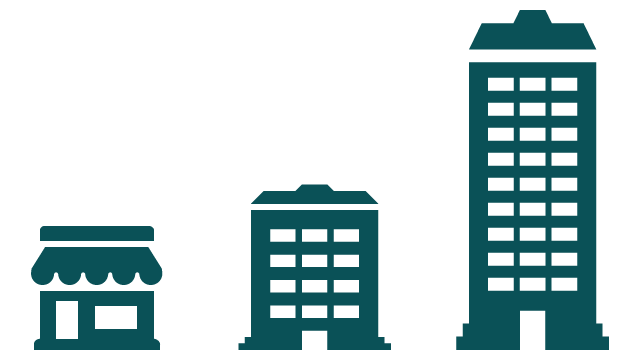 Grows as You Grow
Tenable gives you the flexibility to expand as your requirements grow. Nessus is used globally by individual practitioners, auditors, and analysts for deep audit of systems, applications and networks, for proper configurations, indicators of compromise and policy compliance. Nessus Enterprise brings the power of Nessus scanning to teams. Multiple users in delegated roles can quickly manage and share scanners and reports from the convenience of the cloud. This allows security teams to scale and operate more efficiently as their responsibility grows.
SecurityCenter Continuous View (SC CV) leverages the power of Nessus to help organizations move from periodic scanning to continuous monitoring, with a comprehensive platform for vulnerability, threat and compliance management. Security and compliance analysts can then leverage a single, integrated security data warehouse to perform sophisticated security forensics, incident response. Reporting, live dashboards, and trend analysis ensure everyone from analysts and auditors to managers and business executives have a comprehensive view of enterprise security covering 100% of assets, 100% of the time.
Questions?
Get immediate sales assistance or more information on Nessus.
Start Chat
Learn More About Nessus
Read about the vast capabilities of Nessus and access helpful resources.
Learn More
Buy Nessus
Buy Nessus through a Partner or on the Tenable store.
Buy Now