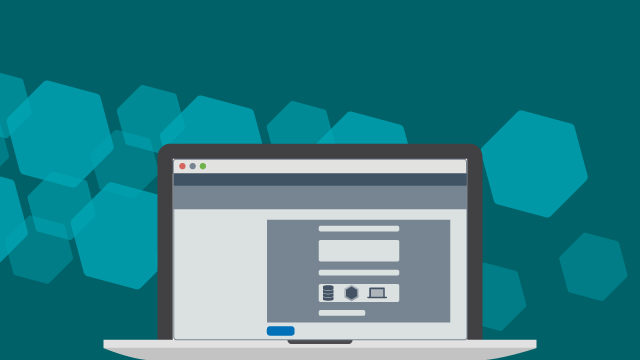 Introducing Nessus Agents
New option for capturing vulnerabilities and threats without requiring credentials – perfect for portable systems like laptops – and for scanning without credentials
What's New in Nessus v6
The latest version, Nessus v6, enables you to reduce your attack surface by enforcing compliance and system hardening policies. Nessus users will more easily be able to create and customize compliance and security policies while also being able to manage scan results, schedules, and policies.
Keeping Nessus v6 up-to-date is now an automated process and provides you with more control over the update process.
Easily integrate Nessus into your existing security processes with a new API, which is fully documented and accessible from within the Nessus UI.
Compliance and System Hardening Policies
Hundreds of compliance and system hardening policies ("audit" files) are now available directly from the Nessus UI via the plugin feed. Nessus users can access out-of-the-box policies for network gear, firewalls, storage devices, virtualization and cloud platforms, and a wide variety of major operating system platforms (including UNIX, Linux and Windows), and much more!
Compliance and System Hardening Policy Editor
Nessus v6 simplifies the customization of policies, enabling the user to tune various compliance and system hardening policy settings from within the Nessus UI.
Automatic Updating
The Nessus engine and UI can now be updated automatically, allowing you to deploy more Nessus scanners with less maintenance. Users can choose to enable complete automatic updates (Nessus engine, UI and plugins) or select to only receive plugin updates until such time an upgrade is desired.
Nessus RESTful API
Nessus v6 provides a standard and supported API for integrating Nessus into your vulnerability management workflow. The XMLRPC API has been replaced with a simpler RESTful API, complete with documentation and examples available from the Nessus UI.
New Policy Editor
Nessus v6 simplifies editing scan policies. Plugin preferences and policy settings have been reorganized to improve navigation and discoverability, allowing you to more easily define how Nessus will scan your assets!
Other Features & Enhancements
Cisco ISE Integration
This feature will allow users to take mitigation actions against hosts in a given scan utilizing integration with Cisco ISE.
Exporting Scan Results Workflow Improvements
Users can now easily export an Executive Summary of the scan results, or select individual components to export a custom report.
Nessus Scanner Management Overview
A new set of options has been added for easy access to the Nessus scanner settings, including the management of user accounts, other scanners, proxy settings, and defining advanced settings.
Unified Scan View
Simplify creating and managing scans. Remove scan and schedule views and replace with a single view. Scans can be controlled from the scan listing. A new "History" tab shows previous results, and changes can be made via a "Configure" button in Scan Detail view.
New Compliance & System Hardening Policies
Nessus v6 adds support for hardening policies which include Salesforce, Red Hat Enterprise Virtualization, and MongoDB.
Red Hat Enterprise Linux 7 Support
Nessus v6 now supports Red Hat Enterprise Linux 7 as an installation platform.
Get Started
Buy Nessus Products
Purchase Nessus through a Partner or on the Tenable online store.
Buy
Questions?
Get immediate sales assistance or more information on Nessus.
Start Chat