On-Demand Webinar
Webinar: Evolving to Security Decision Support
How can you better assess and improve security posture – and close the cyber exposure gap?
When it comes to enterprise IT and InfoSec, more is what's on your plate. More public cloud. More containers. More web apps. More mobile devices. More data. More attack surface. Or to quote Billy Idol, "More, more, more, more, more..."
Yet, you have less control over what's happening and less funding and resources than you need. So, how can you work more effectively and efficiently to better assess security posture, detect attacks and speed remediation? Find out, 2pm ET, July 11, 2018 by attending the webinar, "Evolving to Security Decision Support."
Let by guest speaker, Mike Rothman, analyst and president, Securosis, an information security research and advisory firm dedicated to transparency, objectivity, and quality, this webinar will share ideas for:
Overcoming the challenge of asset visibility
Leveraging threat intelligence and security analytics to streamline decision making
Implementing Security Decision Support now, starting with tools existing tools
Optimizing security practices, extracting more value from scarce resources, and reducing risk
As well as answer your questions during live Q&A
Reserve your spot, register now.
Everyone attending the webinar is also encouraged to read Mike's whitepaper, Evolving to Security Decision Support.
Speakers: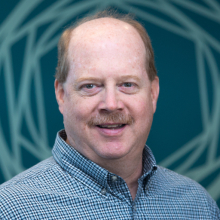 Dave Stuart
Sr. Director, Product Marketing
Mike Rothman
Analyst and President, Securosis
Save your spot.