On-Demand Webinar
Vulnerability Management in 2017: Leap Ahead or Fall Behind
The computing landscape is rapidly changing, as organizations embrace public cloud, mobile, DevOps, IoT and more. Managing these new elastic assets, along with familiar ones, is challenging security teams who can barely keep up with identifying vulnerabilities and threats and, more importantly, addressing them. Security must even collaborate directly with Development & DevOps to fix security and compliance issues before they reach production.
During this webinar, guest speaker Josh Zelonis, Senior Analyst at Forrester, and Michael Applebaum, VP of Product Marketing at Tenable, will discuss what the changing landscape means for vulnerability management:
How elastic assets are breaking the traditional practice of VM and what to do about it
Why container vulnerabilities must be addressed in the build process, and how this can be achieved
The role of automation and integration in vulnerability management programs
Bring your questions for a Q&A session with the speakers at the end of the presentation.
Speakers:
Josh Zelonis
Senior Analyst, Forrester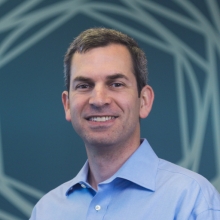 Michael Applebaum
Vice President, Product Marketing, Tenable