On-Demand Webinar
Vanson Bourne Survey
Cloud
Container Security
Vulnerability Management
Interested to learn if organizations are just buying the latest quick cybersecurity fix or investing in foundational security controls? Want to know your peers' views on the adoption of cloud, as well as how they're protecting an ever-expanding attack surface due to modern assets, such as containers?
Tenable can help. We recently commissioned a survey with research agency Vanson Bourne to gain insight into how effectively 400 organizations in the UK and Germany are dealing with the cyberthreats they face, as well as what controls are effective at reducing risks and where there is room for improvement. Join Leslie Forbes, Product Specialist at Tenable, to gain insights into the survey as he share's the interesting results. They validate some of the market assumptions held by many within the security industry – plus a few surprises.
Attendees will learn:
What investments organizations are making in security
How organizations view the adoption of cloud based infrastructure
The impact of Shadow IT and how effectively organizations are addressing it
How organizations are investing in securing modern assets, such as containers
How organizations are demonstrating security assurance
Register now to gain visibility into how your peers in the UK and Germany are addressing critical security issues.
Speakers: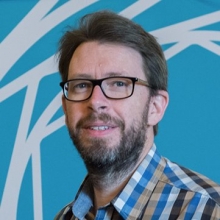 Leslie Forbes
Field Product Manager, Tenable
Watch Now