On-Demand Webinar
Transformación digital y su repercusión en la exposición cibernética en ambientes convergentes de TI/TO
Fortalezca su estrategia de manejo de vulnerabilidades y respuesta a incidentes en ambientes convergentes
La transformación digital ha unido a los mundos de tecnología de la información y tecnología de operaciones (TI/TO), eliminando la cobertura de seguridad de los entornos TO completamente aislados (air-gapped). Esto significa que los activos de TO están ahora en el ámbito y la responsabilidad de los miembros de la junta directiva y los ejecutivos quienes están exigiendo tarjetas de puntuación de ciberseguridad para medir la postura de riesgo cibernético.
Participando en este webinar, Ud. obtendrá recomendaciones importantes, sobre cómo ganar visibilidad, evaluar y reducir la exposición cibernética sobre la superficie de ataque en ambientes convergentes de TI/TO. Temas que cubriremos incluyen:
Los entornos TO modernos ahora están cada vez más conectados a los activos de TI, creando una superficie de ataque sensible y compleja.
Desafortunadamente, las soluciones de seguridad de TI tradicionales no se traducen al mundo de OT y viceversa.
Falta de visibilidad holística crea puntos ciegos de seguridad y aumenta las posibilidades de que los sistemas de misión crítica y seguridad (safety) se vean comprometidos o desconectados respectivamente.
Se crea nuevos vectores de ataque para que los adversarios aprovechen, y comprometan un activo de TI tradicional para moverse lateralmente a un activo de OT de alto valor.
Speakers: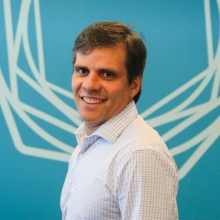 Julio Gutierrez
Ingeniero Pre-Venta, Tenable
Reserve su lugar