On-Demand Webinar
Transformação digital e seu impacto na exposição cibernética em ambientes convergentes de TI / TO
Fortaleça sua estratégia de gerenciamento de vulnerabilidades e responda a incidentes em ambientes convergentes
Industrial Control Systems Monitoring
A transformação digital reuniu os mundos da tecnologia de informação e tecnologia de operações (TI / TO), eliminando a cobertura de segurança de ambientes TO completamente isolados (air-gapped). Isso significa que os ativos da TO agora estão no domínio e responsabilidade de membros do conselho e executivos que estão exigindo scorecards de segurança cibernética para medir a posição de risco cibernético.
Ao participar deste webinar, você obterá recomendações importantes sobre como obter visibilidade, avaliar e reduzir a exposição cibernética na superfície de ataque em ambientes de TI / TO convergentes. Os tópicos que abordaremos incluem:
Os ambientes TO modernos estão cada vez mais conectados aos ativos de TI, criando uma superfície de ataque sensível e complexa.
Infelizmente, as soluções de segurança de TI tradicionais não são traduzidas para o mundo do OT e vice-versa.
A falta de visibilidade holística cria pontos de segurança cegos e aumenta as chances de os sistemas de missão crítica e de segurança serem comprometidos ou desconectados, respectivamente.
Novos vetores de ataque são criados para que os oponentes aproveitem e comprometam um ativo de TI tradicional para mover-se lateralmente para um ativo de OT de alto valor.
Speakers: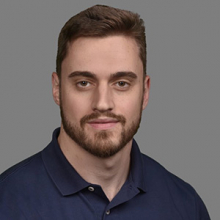 Renato Marcovitti
Engenheiro de Pré-Vendas, Tenable
Reserve o seu lugar