On-Demand Webinar
Securing Cloud Infrastructure with Cyber Exposure
Web Application Scanning
Vulnerability Management
Security Frameworks
Container Security
Cloud
Cyber Exposure
Predictive Prioritization
Cloud is dramatically expanding your attack surface and introducing new visibility challenges into infrastructure security. Without foundational visibility, it's nearly impossible to execute other cloud security programs supporting compliance, policy enforcement, and vulnerability remediation. Cyber Exposure is a cybersecurity discipline to provide visibility into traditional IT and cloud infrastructure to help you manage and measure cyber risk.
Cyber Exposure allows you answer three fundamental questions in your cloud environment:
Where are we exposed?
What should we focus on first?
How are we reducing exposure over time?
Join us as we demystify Cyber Exposure, show how it can help you secure cloud infrastructure, and provide best practices to help you get started on your Cyber Exposure journey. Register on the CSA website now.
Speakers: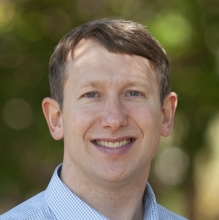 Nate Dyer
Director of Product Marketing, Tenable