On-Demand Webinar
SANS Institute Reports on State of Cybersecurity in Control Systems Operations
Industrial Control Systems Monitoring
Control systems and IT professionals will gain insight into the broader state of ICS/SCADA security by checking out "The State of Security in Control Systems Today: A SANS Survey Webcast," initially streamed on June 25, 2015.
Hosted by Derek Harp, Business Operations Lead for the Industrial Control System (ICS) programs at SANS, this webcast will explore results from SANS 2015 global survey of over 300 IT professionals responsible for control systems security.
Tenable Network Security co-sponsored this research project, which assessed key issues associated with control system security, including:
Business concerns
Detection and response methodologies
Key threat vectors
Perceived vulnerabilities
Security initiatives, policies, and standards
Technology convergence
During the webcast Harp shared his analysis of the survey findings with input from Ted Gary, Product Marketing Manager, Tenable Network Security and Adam Meyer, Chief Security Strategist at SurfWatch Labs. The discussion highlighted challenges and opportunities facing cybersecurity and IT professionals responsible for the secure, effective operation of control systems environments.
The recorded webcast includes answers to audience questions.
Speakers
Derek Harp
Business Operations Lead, Industrial Control System (ICS), SANS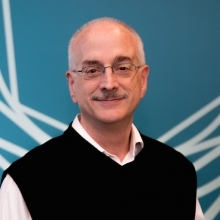 Ted Gary
Sr. Product Marketing Manager, Tenable
Watch Now