On-Demand Webinar
Putting Predictive Prioritization To Work – Best Processes for Prioritizing Vulnerabilities
Learn how you can find and fix the vulnerabilities posing the greatest risk to your business.
According to recent polling, 80% of infosec professionals want an efficient and effective way to prioritize vulnerabilities based on risk. Of those polled, 50% are attempting to risk rate vulnerabilities, but finding the process really hard.
Using machine learning and data science, Predictive Prioritization transforms vulnerability remediation efforts by providing a new, efficient way to prioritize and risk rate vulnerabilities. Check out this on-demand webinar to learn how you can put the power of Predictive Prioritization to work for your organization.
Topics covered include:
Gain an understanding of Predictive Prioritization
Understand the shortcomings of CVSS as a prioritization mechanism
Best practices for utilizing Predictive Prioritization in your vulnerability management efforts
Who should attend?
This webinar will be most useful for infosec and IT pros seeking a more effective and efficient way of discovering, assessing and remediating the vulnerabilities posing the greatest risk to their operations.
Register now to watch on-demand.
Speakers:
John Vasquez
Senior Security Consultant, Tenable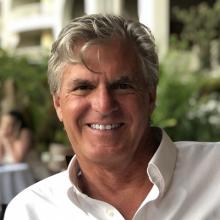 Kevin Flynn
Senior Product Marketing Manager, Tenable
Watch On-Demand Now