On-Demand Webinar
Managing and Understanding Cyber Exposure Risk in Asia Pacific
Tenable.io
Tenable.sc
Tenable.sc+
Every organisation in Asia is undergoing some sort of digital transformation exercise, either to reduce costs, gain competitive edge or simply to remain in business. These projects however by their very nature introduce new digital realms, IT assets and information storage repositories, thus growing the IT attack surface of the organisation.
 Tenable has commissioned global research firm IDC to survey C-level IT Security executives across the Asia Pacific region to gauge their understanding of and comfort level with their organisation's cyber security risk and exposure in the current climate.
Join this webinar to see how CIOs in Asia allocate their time, hear the challenges they face in communication of security metrics and understand where most organisations believe they fall in the Security and Risk Management maturity framework.
Gain an insight into the top 5 security challenges for the CISO and their associated KPIs and see what IDC believes they most need to do to address these critical issues in 2019 and beyond.
 Reserve your spot. Register today.
Speakers: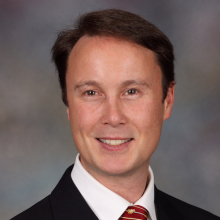 Robert Healey
Sr. Director of Marketing, APAC
Watch Now