On-Demand Webinar
O dilema do defensor. O que faz com que as vulnerabilidades persistam?
Você deve considerar o risco cibernético?
Risk-based Vulnerability Management
Tenable Vulnerability Management
Tenable Security Center
Tenable Security Center Plus
Tenable Lumin
On-demand
Um relatório recente da Tenable Research, "Persistent Vulnerabilities, Your Causes, and The Way Forward", fornece informações sobre os motivos pelos quais as vulnerabilidades persistem e oferece orientação para melhorar seus processos de remediação.
Saiba mais sobre as conclusões mais relevantes do relatório e:
Compreenda o cenário do defensor e por que certas vulnerabilidades nunca são totalmente resolvidas
Descubra por que seus métodos de priorização atuais podem falhar
Saiba mais sobre priorização baseada em riscos como a chave para melhorar as práticas de remediação e fechar vias de ataque
E as respostas às suas perguntas durante a sessão ao vivo
Reserve seu lugar.
Speakers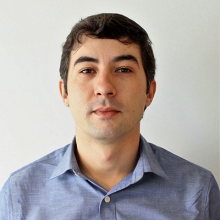 Leonardo Nassif
Engenheiro de Pré-Venda, Tenable
Reserve o seu lugar