On-Demand Webinar
Five Things You Need To Know about IT/OT Convergence (LATAM)
Close your Cyber Exposure Gap with full visibility of the converged attack surface
On-demand
Whether intentionally planned or not, the once separate worlds of IT and OT are converging in virtually every industrial and critical infrastructure environment globally. With this convergence trend emerges a whole new set of security challenges and potential areas of vulnerability that critical infrastructure organizations such as energy and water have not had to address - until now.  Recent attacks on OT environments and the lateral creep of attacks between IT and OT has highlighted the need to address these new gaps. In fact, it has become a C level agenda item that you'll have to help solve.
This session outlines some of the newest attack vectors to the ever increasing attack surface that have resulted from the IT/OT convergence trend. Through the illustration of case studies and actual events, we examine:
Recent attacks and how they worked
Business and technical trends that have contributed to increased OT risk
The five most common security threats that the energy and water industry faces
Best practices to provide the visibility, security and control against these emerging threats
Please note: Introductions and Q&A are conducted in Spanish. The presentation material and talk are done in English.
Speakers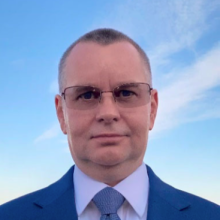 Marty Edwards
Deputy CTO - OT/IoT, Tenable
Watch Now