On-Demand Webinar
Introducing Tenable.io
The first cloud-based vulnerability management platform built for today's elastic IT assets, such as cloud, containers and web applications.
Cloud
Vulnerability Management
With increasing threats and a constantly changing IT landscape, it's more challenging than ever to keep up with identifying vulnerabilities and, more importantly, fix them. As organizations embrace public cloud, mobile and DevOps, the fundamental concept of an asset changes, and radically impacts how your security team performs their jobs and interacts with the rest of the organization.
To address these challenges, Tenable has introduced Tenable.io, a modern, cloud-based vulnerability management platform that gives you the visibility and insight to protect what matters most. Developed by the creators of Nessus, Tenable.io delivers a fresh, asset-based approach that accurately tracks your resources, while accommodating dynamic assets like cloud and containers. It effectively prioritizes your vulnerabilities, while integrating seamlessly into your environment.
Tenable.io also offers the industry's first elastic asset licensing model. This unique, customer-friendly approach, based on assets instead of IP addresses, enables you to accurately identify, track and license the assets in your environment – without double counting.
Join Dick Bussiere as he introduces this new cloud-based platform and cover topics such as:
How to gain visibility into potential blind spots, such as containers and web applications
How an asset-centric approach enables more effective vulnerability management and simplifies licensing
How new integration capabilities make it easy for your security program to leverage the full value of your vulnerability data
Speakers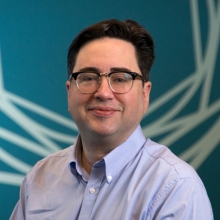 Dick Bussiere
Technical Director, Tenable Asia Pacific
Watch Now