On-Demand Webinar
Find and Fix the Vulnerabilities Posing the Greatest Risk to Your Business
Join us for the BrightTalk Network Security Summit, August 20, 2019
Predictive Prioritization
How machine learning and data science dramatically improve the way you prioritize your vulnerability management workload.
According to recent polling, 80% of infosec professionals want an efficient and effective way to prioritize vulnerabilities based on risk. Of those polled, 50% are attempting to risk rate vulnerabilities, but finding the process really hard.
Tenable is resolving the vulnerability prioritization challenge with a new process we call Predictive Prioritization.
Join us at 2pm ET, August 20, 2019 to learn more about the data and computer science behind Predictive Prioritization by attending the webinar: "To Reduce Cyber Exposure, Find and Fix the Vulnerabilities that Matter Most."
Topics covered will include:
How to overcome the limitations of CVSS scoring for risk rating vulnerabilities
How you can effectively identify the vulnerabilities that will most likely be exploited in the near term
Ways to dramatically improve your remediation efforts by focusing on the the highest risk vulns
And, answers to your questions during live Q&A
All IT and infosec professionals responsible for ensuring the efficient and effective delivery of vulnerability management programs are encouraged to attend this webinar.
Save your spot. Register now.
Speakers: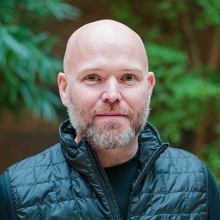 Gavin Millard
Vice President, Market Insights