On-Demand Webinar
What's New in Tenable.sc
Industrial Control Systems Monitoring
Predictive Prioritization
Duration: 20 minutes
We've been hard at work innovating Tenable.sc (formerly SecurityCenter). Join us for a webinar where we'll discuss the recent innovations in our newest release, Tenable.sc 5.9. This webinar will cover:
How to use Predictive Prioritization to understand the actual impact of the vulnerabilities in your environment, so that you can re-prioritize vulnerabilities based on the probability that they will be leveraged in an attack.
How to eliminate OT blind spots and get a consolidated view of your security environment, from IT to OT, with the new Tenable.sc and Tenable Industrial Security integration.
The SAML 2.0 integration, which now gives customers multiple SSO/authentication options to streamline security with one-click login, centralized authentication and increase security and convenience.
Speakers: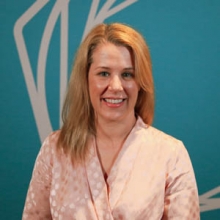 Ciara Campbell
Security Engineer, Tenable
Watch Now