On-Demand Webinar
What's New in Tenable.io
Cyber Exposure
Predictive Prioritization
We're excited to unveil Predictive Prioritization in Tenable.io. Register now for a short webinar to learn about how Predictive Prioritization can help you reduce business risk by focusing on the vulnerabilities that matter most. We'll also cover several additional platform enhancements, including:
Custom Widgets that help you build your own unique widget visualizations using advanced filters for use in customized dashboards
Enhanced Tenable.io PCI ASV capabilities secures web applications and simplify Cardholder Data Environment workflows
Integration with Google Cloud Security Command Center to deliver unified visibility into all cloud-based assets via a single dashboard
Speakers: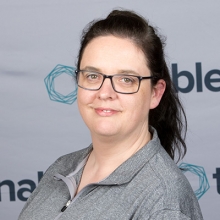 Jennifer Cox
Security Engineer
Watch Now.