On-Demand Webinar
Vulnerability Management Fundamentals
Part 1: Asset Discovery and Classification
Web Application Scanning
Vulnerability Management
Container Security
Tenable.io
Tenable.sc
Tenable.sc+
As the age-old security adage goes, "you can't protect what you can't see."
It's no surprise that maintaining a comprehensive and continuously updated asset inventory underpins most common security frameworks. It's also fundamental for an effective vulnerability management practice.
So, how do you maintain a comprehensive asset inventory, especially when the computing environments you're responsible for securing grow increasingly diverse and complex?
To learn how you can overcome the challenge of discovering and managing assets, join us at 12pm BST/1pm CEST/ 3pm GST, July 31, 2019 for this first webinar in a five-part series on mastering the fundamentals of effective vulnerability management.
By attending you'll gain insight into the following topics:
The importance of continuous asset discovery for highly dynamic environments
Essential data collection techniques for discovering different types of assets
Tips for optimizing asset management and classification
How to take advantage of discovery capabilities in Tenable solutions
Answers to your questions during live Q&A
This webinar will be especially useful for infosec and IT professionals who oversee, manage and execute vulnerability management programs.
Save your spot. Register Now.
Speakers: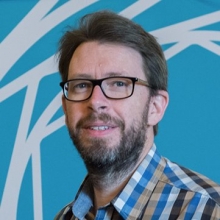 Leslie Forbes
Field Product Manager, Tenable
Watch Now