On-Demand Webinar
Tenable.sc Customer Update - October 2019 - EMEA
This month, learn how to identify points of compromise with indicator events.
Cyber Exposure
Predictive Prioritization
Tenable.sc
Tenable.sc Continuous View
Duration: 30 minutes
All Tenable.sc customers are welcome and encouraged to participate. This month, join the Tenable team for a quick, 30-minute webinar covering:
What's new: Tenable.sc 5.12 recap
How-to: identifying points of compromise with indicator events
And, answers to your questions during live Q&A
Who should attend?
Tenable customers interested in learning how to use Tenable.sc more effectively are encouraged to attend this webinar.
Watch now.
Speakers: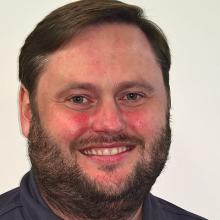 Daniel Grice
Security Engineer, Tenable
Watch Now.