On-Demand Webinar
Passive Monitoring vs. Active Scanning: Choose Carefully for OT Environments
Cloud
Cyber Exposure
Industrial Control Systems Monitoring
Web Application Scanning
Nessus
Tenable.io
Tenable.sc
Select, deploy and use the right tools for effective automated discovery and assessment.
If you've already solved the problem of automated asset discovery and vulnerability detection in your converged IT/OT environment, you can stop reading. If not, we encourage you to join us for the webinar "Passive Monitoring vs. Active Scanning: Choose Carefully for OT Environments."
By attending this webinar, you'll get an in-depth understanding of the role passive monitoring and active scanning play in protecting your converged IT and OT assets. Topics covered will include:
Unbiased review of passive monitoring and active scanning, describing the theory of operation, capabilities, and pros and cons of each approach
Architectural deployment recommendations based on actual customer implementations
Best practices for improving risk identification and remediation
And, we'll answer your questions during live Q&A
Who should attend?
This webinar will be especially useful for IT security and OT professionals tasked with securing operational technologies in converged IT/OT environments.
Save your spot. Register now.
Speakers: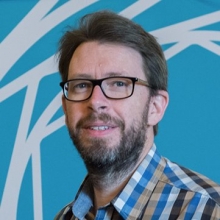 Leslie Forbes
Field Product Manager, Tenable
Watch Now