On-Demand Webinar
Managing the Modern Public Sector Attack Surface with Predictive Prioritization
Eliminate Vulnerability Overload with Predictive Prioritization
Predictive Prioritization
Cyber Exposure
Tenable.io
Tenable.sc
Tenable.sc+
What if you only needed to remediate 3% of the vulnerabilities impacting your organisation?
With rapid IT modernisation and high-profile data breaches, the public sector is under extraordinary pressure to maintain constant vigilance against cyber threats to national critical infrastructure and the general public's data. There is an urgent requirement to establish effective information security defences, all while demonstrating compliance with diverse regulations and standards such as NIS and GDPR.
If that's not enough, when it comes to vulnerabilities, you frequently (always) have way too many to manage and remediate. We can help. Join Tenable for this webinar to learn:
How to uncover cyber risks across the network, including cloud, containers, custom web apps, IoT and OT
How Cyber Exposure helps you identify and reduce your IT attack surface
The ways Predictive Prioritization will transform your vulnerability management efforts
The data science, research and analytics behind Predictive Prioritization
Use case examples from Tenable public sector customers
All public sector information security professionals responsible for improving cybersecurity effectiveness are encouraged to attend this webinar.
Watch now.
Speakers: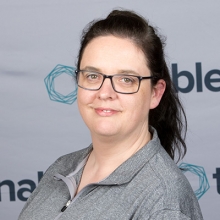 Jennifer Cox
Security Engineer
Watch Now.