On-Demand Webinar
How to Master the Fundamentals of Vulnerability Management
Part 4: Addressing Vulnerabilities and Misconfigurations
Tenable.io
Tenable.sc
Tenable.sc+
Lumin
Get smarter about fixing flaws to reduce cyber risk and better protect your business
The truth is, there is no one-and-done approach for addressing all vulnerabilities and misconfigurations. That said, your efforts to fix flaws should be prioritized and focused on achieving the greatest reduction in cyber exposure.
This webinar will share real-world advice and guidance to help you meet the challenge of addressing vulnerabilities and misconfigurations. Join experts from Tenable, 12pm BST/1pm CEST/ 3pm GST, October 31st to learn:
Ways you can better share the load with IT operations
Effective steps you can take besides patching to address the risk
How to leverage a proven change management process 
Validating patching/remediation has been successful and reduced business risk
And, get answers to your questions during live Q&A
Security and IT operations pros are encouraged to attend.
This webinar will be especially useful for infosec and IT professionals responsible for identifying and addressing vulnerabilities and misconfigurations impacting the entire modern attack surface.
Watch now.
Speakers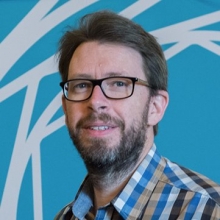 Leslie Forbes
Field Product Manager, Tenable
Watch Now.