On-Demand Webinar
How to Master the Fundamentals of Vulnerability Management
Part 3: Analysis and Prioritization
Tenable.io
Tenable.sc
Tenable.sc+
Nessus
Learn how you can effectively analyze vulnerability data to prioritize patching and remediation to reduce cyber exposure.
As you improve the effectiveness of your vulnerability discovery and assessment efforts – covered in Part 1 and Part 2 of this webinar series – you gain more insight into your overall cyber risk. One important outcome of your efforts: you have more and better data you can analyze to prioritize patching and remediation.
Overcoming vulnerability overload.
Many of you are already struggling with too much vulnerability data. If that's you OR if you're put off by the thought of adding more, don't miss Part 3 of our Fundamentals of Vulnerability Management series: Vulnerability Analysis and Prioritization, September 30, 2019 at 12:00:00 PM GMT+1 / 1:00:00 PM GMT+2 / 3:00:00 PM GMT+4.
Through discussion and demonstration you'll gain insight into the following topics:
Recognizing the value and limitations of CVSS scores for prioritization
Predicting vulnerabilities most likely to be exploited in the near term
Incorporating asset criticality into your analysis
And, get answers to your questions during live Q&A
This webinar will be especially useful for infosec and IT professionals who oversee, manage and execute vulnerability management programs.
Watch Now.
Speakers: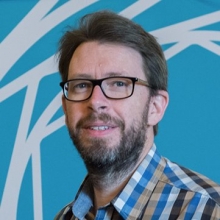 Leslie Forbes
Field Product Manager, Tenable
Watch Now