On-Demand Webinar
Enterprise Strategy Group Reports on Cyber Risk Management Survey Findings
Analyst Relations
Cyber Exposure
Vulnerability Management
Tenable.io
Tenable.sc
Tenable.sc+
How to take vulnerability management to the next level.
Struggling with cyber risk management? You're not alone. A new survey by IT analyst firm ESG Research found that 73% of security professionals say risk management is more difficult today than it was two years ago. The reasons why are likely all too familiar. The attack surface is growing – more cloud-based workloads, more devices, more data. Unsurprisingly, this ever-expanding attack surface means more vulnerabilities, too. In fact, this year, we're on track to see 18,000 to 19,000 vulnerabilities – up from 15,038 last year.*
As the numbers continue to rise, it's getting harder to see all the vulnerabilities – let alone know which threats pose the greatest risk. How can you be sure you're prioritizing the right vulnerabilities to patch? And how can you demonstrate to the C-suite and board that you're taking the right actions to protect the business?
Find out by watching this on-demand webinar, featuring research from the Enterprise Strategy Group's Cyber Risk Management Survey Report. You will learn:
How to effectively prioritize the complex vulnerability landscape
Why it's critical to move beyond point-in-time vulnerability assessments to continuous visibility
How to translate cyber risk into business risk
And, answers to your questions during live Q&A
Traditional vulnerability management approaches worked when the world of IT was simple. But, those days are over, and the time to evolve is now. Attend the webinar and get practical advice on how you can lead the change.
*Tenable Research Vulnerability Intelligence Report, 2018
Speakers: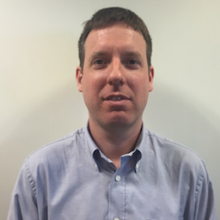 Joel Barnes
EMEA Sales Engineering Director, Tenable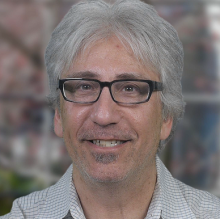 Jon Oltsik
Senior Principal Analyst, Enterprise Strategy Group
Watch On-Demand Now.