On-Demand Webinar
Eliminate Vulnerability Overload with Predictive Prioritization
What if you only needed to remediate 3% of the vulnerabilities impacting your organization?
Predictive Prioritization
Let's face it. When it comes to vulnerabilities, you frequently (always) have way too many to manage and remediate.
That's about to change...
To learn why and how, join us February 28 for the webinar, "Eliminate Vulnerability Overload with Predictive Prioritization."
Topics covered in this webinar will include:
The data science, research and analytics behind predictive prioritization
How predictive prioritization is implemented in Tenable products
The ways predictive prioritization will transform your vulnerability management efforts
And, we'll answer your questions during live Q&A
All infosec professionals interested in implementing a more effective and efficient approach to vulnerability management are strongly encouraged to attend this webinar.
Save your spot. Register now.

Speakers: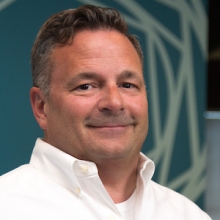 Bill Olson
Vice President, Product Management, Tenable
Watch Now