On-Demand Webinar
Cyber Exposure Springs Forward
Container Security
Web Application Scanning
The Newest Innovations to Reduce Cyber Risk
Shake off the winter doldrums and join us, Thursday, April 26, 2018 to learn how Cyber Exposure is springing forward in 2018. In this webinar, we will introduce innovative new solutions for helping your security team measure and manage cyber risk.
Topics covered will include:
Introducing Tenable.io Lumin, with a preview of new capabilities for risk-based exposure scoring, prioritization, and benchmarking
The latest enhancements for improving vulnerability and asset management effectiveness
New insights from Tenable Research
Answers to your questions during live Q&A
Tenable.io Lumin is a new Tenable.io application that for the first time lets you confidently visualize, analyze and measure cyber risk. Planned for release in the second half of 2018, we will preview its capabilities for risk-based exposure scoring and prioritization, benchmarking versus peers, and import of vulnerability data from third parties such as Qualys to enable a single, consistent view of exposure.
Working in concert with the other Tenable.io applications, Tenable.io Lumin will enable security teams to prioritize remediation based on risk while providing the business metrics to communicate and improve security effectiveness over time.
Join us for inspiration and ideas as we share where Tenable is driving Cyber Exposure in 2018!
Reserve your spot, register now.
Speakers: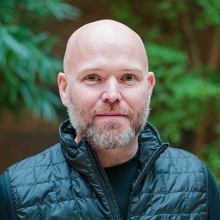 Gavin Millard
Vice President, Market Insights
Watch Now