On-Demand Webinar
Cinco cosas que debe saber sobre la convergencia de IT/OT
On-demand
Ha llegado la hora de un enfoque integral para proteger toda su empresa contra los ciberataques. Empecemos.
A pesar de algunos planes de "air gapping" y aislamiento, los ataques dirigidos a redes de TO están aumentando tanto en frecuencia como en gravedad. Como resultado, las organizaciones de diferentes sectores de infraestructura industrial y esencial buscan estrategias más efectivas para lograr una ciberseguridad de TI/TO unificada. Para obtener una perspectiva de los retos asociados con una superficie de ataques en aumento y sus vectores de ataque relacionados, junto con ideas para proteger toda su empresa industrial, participe con expertos de Tenable en el próximo seminario web "Cinco cosas que debe saber sobre la convergencia de TI/TO".
Se tratarán los siguientes temas:
Superar los puntos ciegos y las brechas de cobertura y mejorar la visibilidad de todo su entorno
Cómo obtener conocimiento contextual sobre lo que hay en su red y su comportamiento
Prácticas recomendadas de seguridad para identificar, priorizar y mitigar las nuevas amenazas y vulnerabilidades
Una demostración de cómo Tenable.ot protege las redes industriales contra las ciberamenazas
Además, obtenga respuestas a sus preguntas durante la sesión de Preguntas Frecuentes en vivo.
¿Quién debería asistir?
Animamos a que asistan los profesionales de TI y TO que estén interesados en reforzar la colaboración y la eficacia de la seguridad en las operaciones de TI/TO
¡Regístrese ahora!

Speakers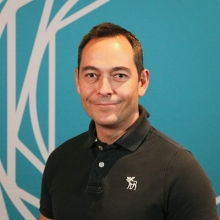 Victor Egido
Security Engineer, Tenable
¡Regístrese ahora!