On-Demand Webinar
Benchmark Like a Boss to Improve Your Security Program
Cyber Exposure
Predictive Prioritization
Tenable.io
Tenable.sc
Tenable.sc+
Lumin
Effectively measure and compare cyber risk across your organization and against industry peers to improve strategic decision-making and security posture.
Tenable recently introduced the Cyber Exposure Score to give you an accurate and actionable metric for quantifying cyber risk. The Cyber Exposure Score is especially valuable for benchmarking and driving positive change to your organization's security posture.
By attending this webinar, you will gain insights into ways security leaders and practitioners are using benchmarking to measure and drive security program improvements. Topics covered will include:
Understanding key inputs that comprise the Cyber Exposure Score and enable benchmarking
Communicating security metrics in context to effectively engage executives and infosec and IT operations teams
Comparing the effectiveness of your infosec operations across internal business units and against industry peers
Determining how to better prioritize your efforts to reduce cyber risk
And, get answers to your questions during live Q&A
Who should attend?
All infosec professionals and cybersecurity leaders interested in learning how to better calculate and compare cyber risk to improve strategic decision-making and security posture are encouraged to attend.
Watch Now.
Speakers: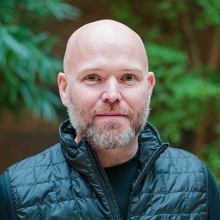 Gavin Millard
Vice President, Market Insights
Watch Now