On-Demand Webinar
Automating Container Security without Slowing Down Developers
What if security tests ran in less than 60 seconds? How about 30?
No dream. No joke. Integrating security into your organization's DevOps workflow can be fast and effective – resulting in higher quality code with far fewer security defects. Join Gary Nation on Wednesday, March 28, for a 30-minute webinar featuring a demo of how Tenable.io Container Security integrates into continuous integration / continuous delivery (CI/CD) systems.
Topics covered: 
Transforming your security approach from blocker to enabler
Performing security tests fast and at scale (often in one minute or less)
Helping developers increase code quality and reduce defects
Answers to your questions during live Q&A
This session is for infosec pros and developers who sense secure DevOps is the future – and noticed the future has already arrived.
Don't miss it.
Speakers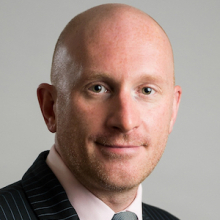 Gary Nation
Sales Engineer
Watch Now