On-Demand Webinar
Eliminate Credential Headaches with Nessus Agents - AMER
Increase Scan Coverage without Increasing Your Effort
Paul Asadoorian recently shared how the new Nessus Agents enable you to extend scan coverage to areas of your network that were previously "unscannable" because of credential or connectivity issues.
With Nessus Agents, you can quickly increase your scan coverage by scanning:
Portable systems (such as laptops) that aren't always connected to your corporate network.
Assets for which you could not or easily obtain credentialed access.
More hosts faster – especially useful when scanning for critical widespread vulnerabilities such as ShellShock or Ghost.
Best of all, because Nessus Agents are easily deployable and auto-update once deployed, you and your system administrator don't need to worry about ongoing agent maintenance.
You can't protect what you can't see. Want to learn how to eliminate your blind spots that lead to breaches? View this on-demand webinar with one of our Tenable Network Security experts.
Speakers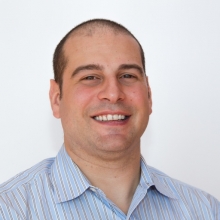 Paul Asadoorian
Product Strategist
Watch Now