On-Demand Webinar
Best Practices for Assessing Cyber Vulnerabilities
Cyber Exposure
Vulnerability Management
Tenable.io
Tenable.sc
Tenable.sc+
Nessus
Reducing vulnerability overload is key to protecting your business.
Today, every organization faces vulnerability overload. In 2018 alone, Tenable Research estimated nearly 19,000 new vulnerabilities would be disclosed. There are just too many to discover, assess and effectively mitigate.
Reducing vulnerability overload means focusing like a laser on vulnerabilities most likely to impact your business right now. To learn how you can address this challenge, join Bill Olson, Technical Director with Tenable, for an on-demand webinar exploring best practices you can adopt to overcome vulnerability overload and better protect your business from cyber risk.
This webinar was hosted by the Cybersecurity Tech Accord, a collaboration of more than 60 global companies committed to protecting and empowering civilians online and improving the security, stability and resilience of cyberspace. Tenable is a signatory to the Cybersecurity Tech Accord.
Speakers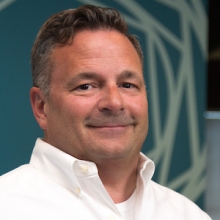 Bill Olson
Vice President, Product Management, Tenable
Watch On-Demand Now.