On-Demand Webinar
Application Breaches and Lifecycle Security
Findings and Lessons Learned from SANS 2017 AppSec Survey
According to the SANS 2017 AppSec Survey, accelerated application development practices and expanding deployments across container, cloud, mobile and traditional platforms represents a growing challenge for application security pros.
For example, containerized apps, built on reusable, community-based components, had the most widespread impact on organizations experiencing breaches.
How do your AppSec challenges and practices align with industry peers?
To help you better understand the current state of AppSec, join SANS' host Frank Kim, Anthony Bettini, Sr. Director of Software Engineering, Tenable and a panel of experts for this on-demand webinar, "Application Breaches and Lifecycle Security," exploring results from SANS 2017 AppSec Survey.
Topics covered include:
Evolving breaches and mitigation techniques.
The controls and technologies needed to enable agile business while protecting against rogue code and other risks.
How to design security in from the beginning so that "agile" still means agile.
How to plan SecDevOps program with the future of faster (continuous) DevOps cycles.
All dev and InfoSec pros responsible for ensuring application security are encouraged to check out this on-demand webinar.
Register and watch on-demand now.
Speakers: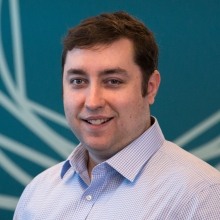 Anthony Bettini
Sr. Director of Software Engineering, Tenable
Watch On-Demand Now