On-Demand Webinar
Best Practices for Reducing Vulnerability Overload
Tenable.io
Tenable.sc
Tenable.sc+
Nessus
Today, every organization faces vulnerability overload. In 2018 alone, Tenable Research estimates nearly 19,000 new vulnerabilities will be disclosed. There are just too many to discover, assess and effectively mitigate.
Reducing vulnerability overload means focusing like a laser on vulnerabilities most likely to impact your business right now. To learn how you can address this challenge, join Robert Healey, Senior Marketing Director with Tenable, for a webinar exploring best practices you can adopt to overcome vulnerability overload and better protect your business from cyber risk.
Reserve your spot. Register today.
Speakers: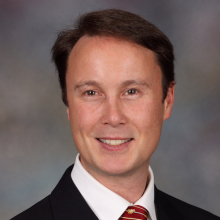 Robert Healey
Sr. Director of Marketing, APAC
Watch Now