On-Demand Webinar
Adapting Asset and Vulnerability Management Processes for Operational Technology
Vulnerability Management
Industrial Control Systems Monitoring
Join Tenable to learn how can you break down siloed practices and better protect both IT and OT.
Asset and vulnerability management are fundamental components of an effective cyber security practice. Yet when it comes to securing operational technology (OT), many organizations struggle to effectively execute these foundational processes. This problem can be especially vexing for teams responsible for converged IT/OT infrastructure.
For practical insights into ways you can adapt and extend asset management and vulnerability management to better protect both IT and OT, please join Tenable on June 27, 2019 for a webinar that will cover topics including:
Breaking down silos between OT and IT
Which OT asset attributes must be tracked
Practical tips for effective OT asset management
Adapting vulnerability remediation processes for OT
And, answers to your questions during live Q&A
Who should watch?
This webinar is ideal for all IT and infosec professionals responsible for and interested in effectively securing converged IT/OT environments.
Speakers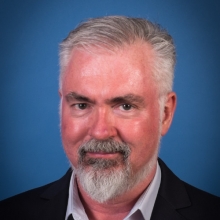 Dominic Storey
OT Architect / Principal Security Engineer, Tenable
Watch Now