On-Demand Webinar
A Modern Approach to Dynamic Web Application Security Testing
Applications continue to be a security blind spot for security professionals despite the fact that the threat landscape is well understood. Some estimates indicate up to 95% of web applications have some sort of vulnerability today. This blind spot will only continue to get worse with the explosion of DevOps and the need for development velocity, leaving many organizations struggling to keep up.  
Web attacks used to be about vandalism and gaining notoriety, but now they are about the theft of sensitive corporate and customer data. The stakes have never been higher.
Do you have visibility into your entire online portfolio, including modern web frameworks like HTML5 and AJAX, to assess vulnerability risk? Does your comprehensive vulnerability management solution also include web applications?
Watch this webinar to learn more about:
How to improve risk confidence with highly accurate web application scanning
How to automate scanning to reduce manual work efforts
How to eliminate the risk of disruptions and delays caused by intrusive scans
Speakers: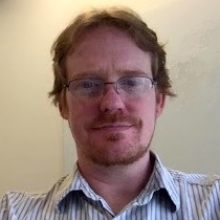 Owen Beesley
Sales Engineer, Tenable
Watch Now