CVE 2014-6271 and CVE-2014-7169, known as "Shellshock" in the media, affects Linux, OS X, and Unix systems that use any version of Bash 4.3 and lower. The Bash shell is one of several different command shells used with Unix and is also a way to invoke scripts. What makes Shellshock unique is the impact it could have on the security of the Internet and the difficulty in detecting all attack vectors. In short, Shellshock's effect could be similar to Heartbleed's impact.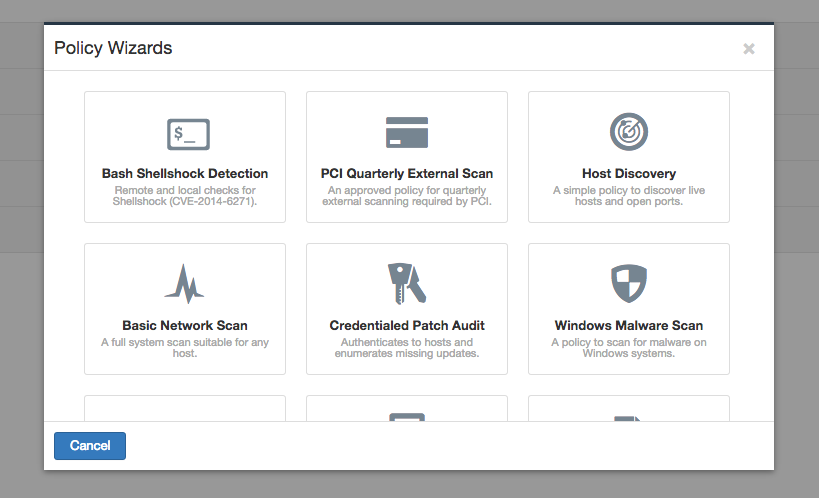 Nessus
Tenable has released several plugins for Nessus to test for Shellshock via SSH via an authenticated scan, and to test for the vulnerability via HTTP(s). To speed up the audit, a wizard has been released to all Nessus scanners via the feed.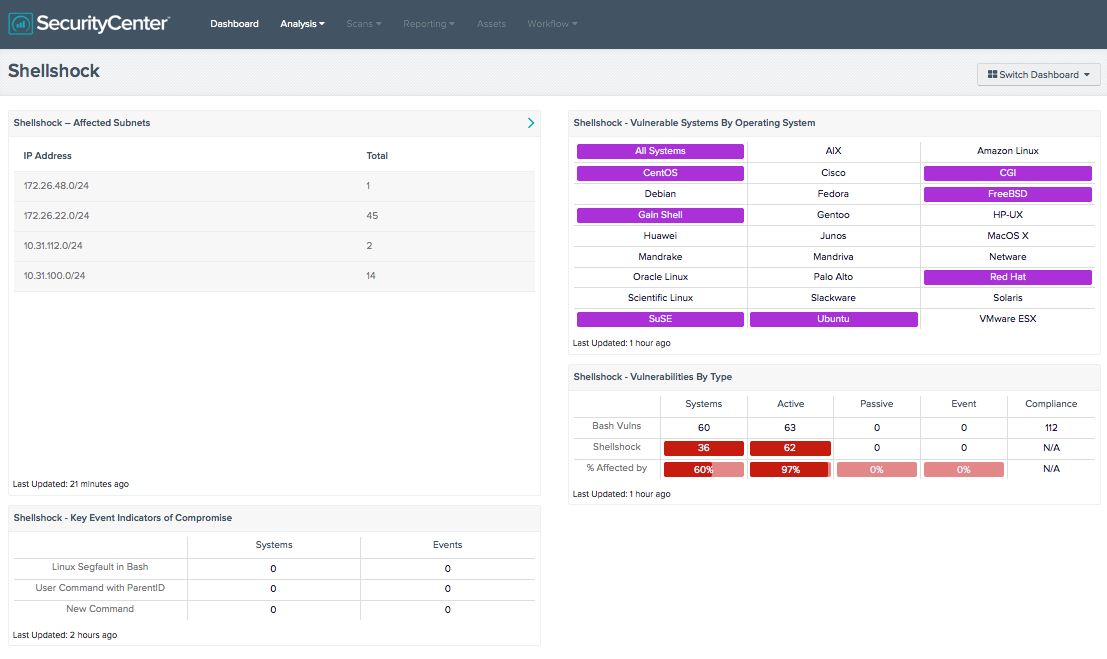 SecurityCenter Continuous View
Tenable has released a dashboard and a report template to present several components that can assist an organization in determining if it has systems vulnerable to Shellshock. These components display alerts from several new plugins released by Tenable. The dashboard and report are available in the SecurityCenter feed.
Dashboard
|
Report