Amazon Web Services provides compute, storage, and network resources for businesses in the cloud, with a highly reliable, scalable, and secure platform that powers hundreds of thousands of enterprise, government, and start-up businesses in more than 190 countries around the world.
Under AWS' shared security model, the company guarantees the security and performance of the underlying cloud infrastructure, while customers are responsible for their AMI virtual appliance (guest OS and application).
Tenable's integrated Vulnerability and Threat Management platform enables AWS customers to find vulnerabilities, the threats that exploit them, and the systems already compromised with pinpoint accuracy for immediate incident and forensic response. Nessus provides vulnerability scanning for the AWS cloud computing platform and 3rd party AMIs that run on it.
AWS teams with Tenable to recommend Nessus as the vulnerability scanner of choice for AMI Developers. Before publishing to the AWS Marketplace, customers should use Nessus to secure their AMIs in development, staging, and production.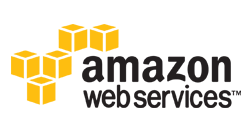 Resources
Solution Brief
Quick Start Guide