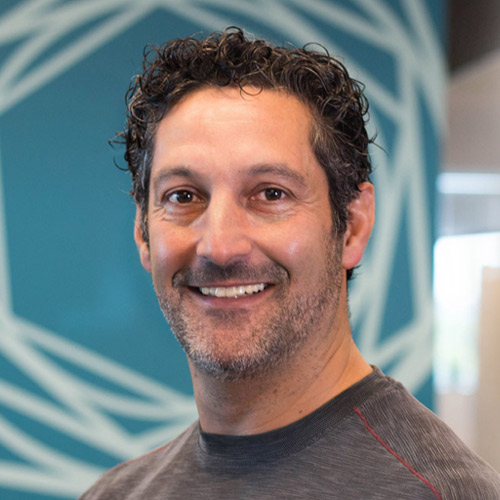 Amit Yoran - Chairman and Chief Executive Officer, Tenable
As Chairman and Chief Executive Officer, Amit Yoran oversees the company's strategic vision as Tenable works to empower organizations to understand and reduce their cybersecurity risk. Amit brings to Tenable a unique blend of leadership in the private and public sectors. Previously, he served as president of RSA, leading its transformation into one of the most successful global security companies. Amit joined RSA through the acquisition of NetWitness, the network forensics company he founded and led as CEO. Previously, Amit served as founding director of the United States Computer Emergency Readiness Team (US-CERT) program in the U.S. Department of Homeland Security. He was also founder and CEO of Riptech, one of the first managed security service providers (MSSP), which was acquired by Symantec in 2002. Amit currently serves as a board member and adviser to several security startups. In addition, he is recognized as a thought leader and influencer in the security industry and is often sought out to provide expert commentary on his vision for the future of cybersecurity at industry events and in the media.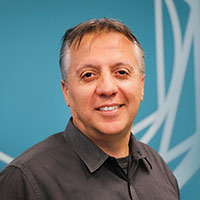 Ofer Ben-David - Chief Product Officer, Tenable
Ofer Ben-David brings more than 20 years of experience leading and scaling engineering teams and global operations to his role as Chief Product Officer at Tenable. He is responsible for accelerating the company's product strategy and scaling it to drive the next phase of Cyber Exposure solutions. Prior to Tenable, Ofer was Head of Engineering at Elementum SCM, Inc. and Executive Vice President of Products and Engineering at Jive Software, Inc., leading global software development and product strategy. Ofer also served as Vice President of Central Engineering at VMware, leading an organization of more than 1,000 people, and has held leadership positions at Hewlett-Packard, Mercury Interactive and Check Point Software Technologies. Ofer graduated from Bar-Ilan University with a B.S. in political science and from Heriot-Watt University with an MBA.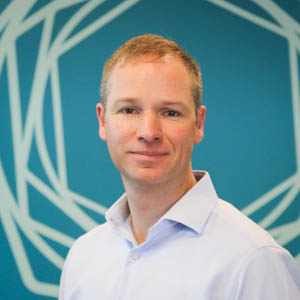 Robert Huber - Chief Security Officer, Tenable
Robert Huber is Chief Security Officer at Tenable. He has more than 20 years of information security experience across financial, defense and critical infrastructure sectors. At Tenable, Robert oversees the company's global security teams, working cross-functionally to reduce risk to the organization and its customers. Robert is an active member of the Air National Guard, serving in a cyber operations squadron supporting both federal and state missions. Prior to joining Tenable, Robert was the Chief Security and Strategy Officer at Eastwind Networks, focused on growing Eastwind's business and delivering omni environment security solutions. In 2015, Robert's company, Critical Intelligence, an OT threat intelligence and solutions provider, was acquired by cyber threat intelligence leader iSIGHT Partners. Previously, Robert has served as a member of the Lockheed Martin CIRT, an OT security researcher at Idaho National Laboratory and the Chief Security Architect for JP Morgan Chase. Robert currently serves as a board member and advisor to several security startups.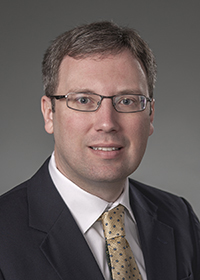 Jay Demmler - Senior Principal IT Architect, Raytheon Space and Airborne Systems
Jay Demmler is a Senior Principal IT Architect for Raytheon Space and Airborne Systems based in Dallas. Prior to joining Raytheon, Jay held architecture and design roles at Lockheed Martin and Dell Computers. When not at work, Jay enjoys hiking and camping with his family.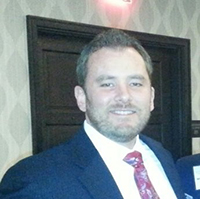 John Evans - CISO, The State of Maryland
John Evans serves as the Maryland Chief Information Security Officer (CISO). John started his career in private industry, gaining experience in roles that included everything from technical engineering to serving as VP of Operations for a cybersecurity firm. In 2015, John joined the State of Maryland Department of Human Services (DHS). During his tenure there he served as Deputy Chief Technology Officer (CTO) and CISO, overseeing the MD THINK initiative. John has degrees and certificates at the undergraduate and graduate level from universities such as: California State University, Johns Hopkins University, Massachusetts Institute of Technology, Georgetown University and the University of Maryland. He holds certifications from organizations such as the International Information System Security Certification Consortium (ISC)2, Information Systems Audit and Control Association (ISACA), Amazon Web Services (AWS), and Project Management Institute (PMI). John is currently an adjunct professor in the cybersecurity graduate school program at UMUC.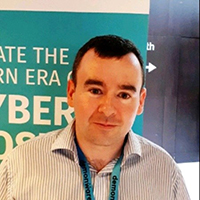 Vincent Gilcreest - Director of Data Science, Tenable
Vincent Gilcreest leads the data science team at Tenable. He has over 10 years of experience in applying machine learning algorithms within gaming, cybersecurity, pharmaceutical and academia. Tenable's Data Science team is responsible for generating insights and building machine learning algorithms from Tenable and third-party data sources to solve some of the biggest challenges facing the cybersecurity industry.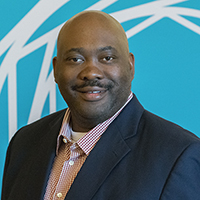 James Hayes - Vice President of Global Government Affairs, Tenable
James Hayes is Vice President of Global Government Affairs for Tenable, where he is focused on providing strategic guidance for global business functions with attention to domestic policy developments and foreign market innovations. Upon assuming this role in 2017, James established the company's first-ever government affairs department, recruiting and developing high-performing staff and consultant teams to advance federal, state and local advocacy efforts. In 2018, James led Tenable's government affairs as the company announced its initial public offering (IPO) and began trading under the NASDAQ symbol TENB. James previously worked for EMC Corporation, acquired by Dell Technologies, as Vice President of Global Government Affairs, and served as Director of Homeland Security at Motorola. Prior to joining the private sector in 2007, James gained substantial experience on Capitol Hill in multiple roles with the U.S. Senate. James holds a Juris Doctor from American University Washington College of Law and a Bachelor's degree in political science from the University of Alaska. He resides in Annapolis, MD, with his family.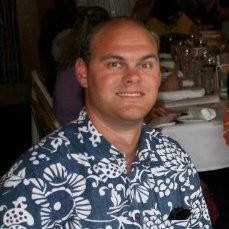 Phillip Katzman - Solutions Architect, North Tide Group, LLC
Phillip Katzman is a Solutions Architect at North Tide Group with over 15 years of experience architecting, implementing, securing, and maintaining mission-critical IT infrastructure. For the past 10 years, Phillip has been supporting the Department of Defense (DoD) and the Intelligence Community (IC) on various projects throughout the world. In 2016, he received multiple awards for developing a comprehensive vulnerability management process and leading the Command Cyber Readiness Inspection (CCRI) for USINDOPACOM. He holds a BS degree from Hawaii Pacific University where he graduated Cum Laude. In his spare time, Phillip enjoys sailing on and across the Pacific Ocean in international yacht races.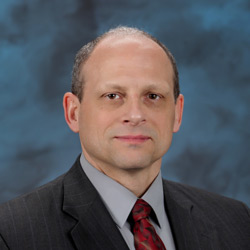 Kevin Kerr - CISO, Oak Ridge National Laboratory
Kevin Kerr was named CISO/Senior Advisor, IT Risk Management at Oak Ridge National Laboratory in 2011. Prior to his current assignment, he was the Manager, Cyber Security Evaluations, leading his team in performing red team and cybersecurity assessments for the Department of Energy, Department of Labor, and other government, commercial, and private entities. He has over 35 years of experience in many aspects of IT, including programming, network and database design, business analysis, project management, security, and governance development. He has presented at several computing events on cybersecurity and risk management. Kevin retired from the Air Force and Air National Guard as a Lieutenant Colonel, where he was a Commander of a Cyber Warfare Squadron.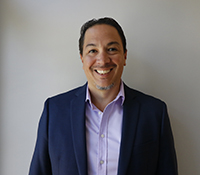 Wayne Lloyd - Federal CTO and Technical Director, RedSeal
Wayne has over 28 years of experience in information technology, with the last 18 years directly focusing in cybersecurity. He ran data center operations for 10 years in the intelligence community and spent 12 years conducting Blue Team and Red Team assessments of mission systems within the intelligence community. Before joining RedSeal, Wayne was the team lead for the Federal Aviation Administration's cyber protection team. Working closely with the Department of Defense, the intelligence community and federal civilian agencies, Wayne focuses on security and network engineering solutions that deliver actionable recommendations and remediation strategies, based on the mission requirements and the current system and network security state. Engaged in strategic customer projects including cloud, mobility, data center / network consolidation and virtualization, Wayne specializes in identifying the cyber strategies needed to effectively secure the client infrastructure as a whole.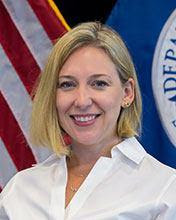 Jeanette Manfra - Assistant Director for Cybersecurity, Cybersecurity and Infrastructure Security Agency (CISA), Department of Homeland Security
Jeanette Manfra serves as the Assistant Director for Cybersecurity for the Department of Homeland Security's Cybersecurity and Infrastructure Security Agency (CISA). Jeanette leads the Department of Homeland Security's mission of protecting and strengthening the nation's critical infrastructure from cyber threats. Previously, she served as Assistant Secretary for the Office of Cybersecurity and Communications (CS&C) for the National Protection and Programs Directorate (NPPD) before the agency became CISA on November 16, 2018. Prior to this position, Jeanette served as Acting Deputy Under Secretary for Cybersecurity and Director for Strategy, Policy and Plans for NPPD. She also served as Senior Counselor for Cybersecurity to the Secretary of Homeland Security and Director for Critical Infrastructure Cybersecurity on the National Security Council staff at the White House. At DHS, she held multiple positions in the Cybersecurity Division, including advisor for the Assistant Secretary for Cybersecurity and Communications and Deputy Director, Office of Emergency Communications, during which time she led the Department's efforts in establishing the Nationwide Public Safety Broadband Network. Before joining DHS, Jeanette served in the U.S. Army as a communications specialist and a Military Intelligence Officer.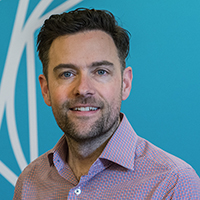 Tom Parsons - Senior Director Product Management, Tenable Research, Tenable
Tom Parsons is a Senior Director at Tenable leading the Research Product Management, Intelligence and Globalization functions. Tom is also GM for Tenable in Ireland, our International Headquarters. Tom has over 18 years of experience in information security, extending from product management, operational security, research, data science and globalization to general management for global functions. Previously, at McAfee, he led PM for a for "human-machine teaming" platform, driven by AI, that addresses the critical SOC analyst jobs of triage and investigations. Before that, Tom spent 16 years in various roles at Symantec. Tom has published research whitepapers, filed patents and has been featured as a spokesperson with media outlets such as the BBC, The Wall Street Journal, CNN Money, The Register, PC Mag and CNET, amongst others.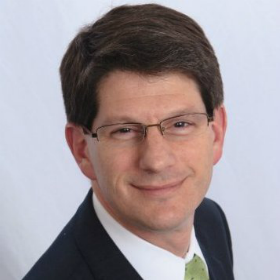 Grant Schneider - Federal Chief Information Security Officer (CISO), U.S. Office of Management and Budget
Grant Schneider serves as the federal chief information security officer (CISO) at the U.S. Office of Management and Budget. He previously served as the U.S. deputy CISO and held the positions of government cybersecurity director at NSC, senior adviser to the OPM director and federal cybersecurity adviser at OMB. Earlier this year, Grant was named the chairman of the Vulnerability Equities Process (VEP) board. Last year, the Administration launched a public charter to add transparency and clarity to the VEP, a policy that guides when and if the government will tell a software vendor about digital flaws in their products. Previously, Grant spent 21 years at the Defense Intelligence Agency, where his career has included time as: CIO; chief of IT operations and resource management groups; and program and project finance manager.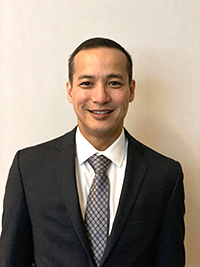 Troy Taitano - Chief, Cyber Modernization Division, NRO
Troy Taitano, Chief of Cyber Modernization Division for the NRO is committed to leveraging automation to mature cybersecurity hygiene in the federal government. Troy advocates the use of continuous integration/continuous deployment and agile methods to evolve cybersecurity's innovative role in critical infrastructure deployments. Troy's role in data federation allows cybersecurity professionals to focus on understanding and fixing risk at all levels of the Risk Management Framework.