The RANT Forum is an informal and relaxed networking and debate event exclusively for a unique community of Information Security Managers, Directors, CISO's and other senior security professionals who work within End User organisations. The aim of RANT is to provide a platform for all members to discuss and debate Information Security, Risk Management and Cyber Security related issues in an open format. The evening event provides guests with the opportunity to discuss relevant issues and to network with like-minded individuals.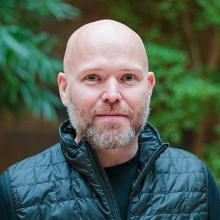 Gavin Millard
Vice President, Product Marketing
The Real Security Issues That Deserve a Logo
Tuesday, November 10, 2015 - 9:00am
In the last year vulnerabilities with catchy names and compelling logos have been hitting the headlines and driving knee-jerk reactions within organisations. These vulnerabilities are bad, some extremely critical, but whilst everyone is running around trying to patch the latest SSL or Flash vulnerability, huge flaws in security still linger. Join Gavin Millard, EMEA Technical Director at Tenable, as he talks through the issues that he thinks qualify for a logo and a theme tune to get the attention they deserve.
Location
Revolución de Cuba, 11 Peter Street , Manchester , M2 5QR , United Kingdom
Get Directions