April 16, 2018

to

April 20, 2018
The RSA Conference Expo gives you an opportunity to connect with information security leaders in two main halls - North Expo and South Expo. Come see how RSA Conference exhibitors offer you the latest technological solutions, provide hands-on learning opportunities and demonstrate how they can help you better secure your organization.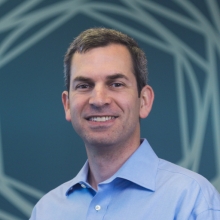 Michael Applebaum
Vice President, Product Marketing, Tenable
Cyber Exposure: A New Discipline for Reducing Cyber Risk
Tuesday, April 17, 2018 -

4:20pm

to

4:50pm
Digital transformation and an explosion of security data have created massive blind spots around cyber risk. Cyber Exposure, a new discipline built on vulnerability management, is helping organizations measure and reduce cyber risk by providing visibility across assets and insight on what matters most. Learn how Cyber Exposure is helping organizations prioritize effectively to reduce cyber risk.