February 13, 2017

to

February 16, 2017
The RSA Conference Expo gives you an opportunity to connect with information security leaders in two main halls - North Expo and South Expo. Come see how RSA Conference exhibitors offer you the latest technological solutions, provide hands-on learning opportunities and demonstrate how they can help you better secure your organization.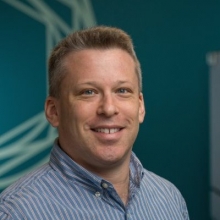 Corey Bodzin
Vice President, Product Operations, Tenable
Powerful Innovations in Vulnerability Management for your Dynamic Assets
Wednesday, February 15, 2017 - 12:10pm
As your organization embraces cloud, containers and DevOps, you have new risks. Vulnerability management needs to move into developers' build processes while complementing existing solutions. It's critical to have a unified view of vulnerabilities and remediation activities. We'll discuss how innovations in vulnerability management enable you to protect your increasingly dynamic organization.