September 30, 2015

to

October 3, 2015
This event brings together stakeholders, end users and decision makers in the Information Systems Security Officer (CISO, CIO, DI, Risk managers, CIL) and deals with national and international security issues to anticipate trends and innovation.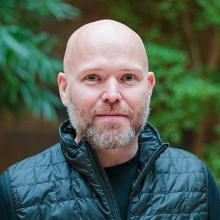 Gavin Millard
Vice President, Product Marketing
Shining a Light on Shadow IT
Wednesday, September 30, 2015 - 9:00am
In the last ten years IT has gone through a dramatic transformation with the move to cloud & virtualization. Instead of buying hardware every time we need a new service, we now just clone & press play to release a new system into the wild or spend a few dollars on a corporate credit card to spin up an instance on someone else's infrastructure. IT has changed, moving towards transient & on demand services, but security is still stuck in a traditional "tin every time" approach.
Location
The Grimaldi Forum, 10, avenue Princesse Grace, MC 98001 Principauté de Monaco
Get Directions