March 23, 2016

to

March 24, 2016
Spam, phishing, hackers and more and more advanced types of cybercrime continue to form a realistic threat to businesses. Infosecurity.be tackles current IT security issues and is a must for every IT professional in Belgium. This year, Infosecurity.be will open its doors on the 23th & 24th of March. In the past years, Infosecurity.be proved to be the online meeting place and exhibition for IT managers and IT professionals in the field of IT security. Along with the exhibitions Storage Expo and The Tooling Event, Infosecurity.be offers market leaders, associations, speakers and other IT professionals the ability to share ideas, techniques, services and visions on current IT topics.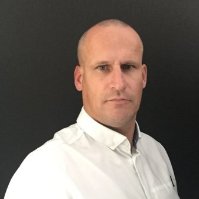 Johan Hartog
Wednesday, March 23, 2016 -

12:00pm

to

12:30pm
- IT infrastructures have changed dramatically in the last 15 years but why are they still approach asset discovery the same way?

- Having a clear understanding of what assets and vulnerabilities are in the infrastructure but why do almost all organizations fail to have good situational awareness?

- How can organizations gain clarity and profile the personalities of systems to focus on what matters to the business?

- What metrics can be used to measure the coverage of assets and ensure visibility?

- What is the business value of gaining insight into what is running in the environment?

Johan den Hartog is Sales Engineer for the BeNeLux & Nordics region at Tenable Network Security. With over 15 years of international IT experience Johan covered roles in several industries like Finance (Security Manager for a Payment services Provider), Telecoms (24/7 Service desk team lead & Network engineer) and IT Services (IT / Consulting / PCI-DSS QSA).
Location
Bruxelles Expo – Palace 3, Place de Belgique 1, 1020 Bruxelles, Belgium
Get Directions