October 28, 2015

to

October 29, 2015
Launched in 2011, The Cyber Maryland Conference is driven by a public private partnership guided by a volunteer Industry Advisory Board consisting of business leaders, top educators, and public sector representatives. Timely and informative, this issue driven event provides an annual forum to unite private sector businesses, federal, state and local government, academia and the developing workforce. The conference is supported and funded by over 100 private companies, educational institutions and government organizations. The Federal Business Council, Inc. (FBC
www.fbcinc.com
) has produced The Cyber Maryland Conference from its inception, providing capital, personnel and expertise to launch and grow the program. More than 2,500 people participated in 2014. Now in its 5th year, the Conference will continue to address the security challenges facing our nation's digital infrastructure, reinforce Maryland's position as the epicenter of cybersecurity, and help fulfill Maryland's responsibility to support America's cybersecurity mission while maximizing the benefits to and opportunities for Maryland.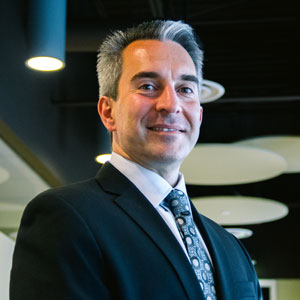 Ron Gula
Co-Founder, Tenable Network Security
CyberSecurity Post OPM Breach
Thursday, October 29, 2015 - 9:00am
Hear how breaches like OPM and Sony are affecting cybersecurity, regulation and careers. Also learn about the nuances of security spending, compliance auditing vs. hunting for intruders, and recent advances in security technologies.